In today's digital landscape, your Local United Way is probably capturing data on a near consistent basis. However, at the same time, you can't seem to access the information when you really need it. This is a very common symptom of organizational silos. This pervasive challenge leads to contentious teams, failed digital transformation efforts, inability to support strategic goals, and poor constituent experiences. Luckily, we have a solution to un-silo your Local United Way and bring the organization's mission back into focus.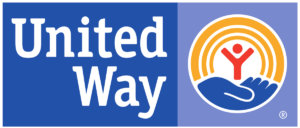 Power Up Your United Way With Empower Pack
Empower Pack from Beyond the Horizon utilizes the proven technology of Salesforce Nonprofit Success Pack (NPSP) to specifically help Local United Ways. It empowers locals to streamline their processes and regain control of finances, fundraising, and marketing. As a managed package solution, it leverages the powerful native functionality of Salesforce to help Local United Ways address their unique needs.
The flexibility of this platform and its open API structure means different departments can now better collaborate under one common solution. It's time to banish the dreaded silo and give your employees the tools and data to work together instead of propping up the old processes that divide them. Get everyone on the same page by having everyone use the same system.
Features like robust financial processing, fundraising enablement, campaign forecasting and management, and built-in reporting tools all in one place will enable you to align your organizational ecosystem and become more effective and efficient. Empower Pack also seamlessly integrates with other Salesforce applications, allowing you to augment other areas of your organization without worrying about whether they will play together nicely.
Partnering with Beyond the Horizon doesn't just mean access to our solution but also the transformative process of our BTH Blueprint. This tried, and true implementation approach ensures that you are getting the technology you need and the guidance to get the most out of it. We see the challenging task of implementing new software as an opportunity to reinvigorate your business by eliminating redundant processes and scaling back on the need for manual intervention.
Empower Pack also allows you to cut back on the data movement drags that can plague organizations using multiple disparate systems. Should a donation take two weeks to process? We don't think so either.
Find out how Empower Pack can support your Local United Way